Packaging Engineer (f/m)
Switzerland - Basel
Basel
Pensum 60% - 100%
Full-time
Permanent

BakerHicks proudly and passionately implements award-winning, efficient and sustainable projects with our clients in the biotechnology, pharmaceutical and chemical industries. BakerHicks has achieved a leading market position thanks to our diverse skills and open company culture.
Your Tasks
Responsible for design, development and testing of package components & packaging systems to ensure regulatory compliance for transportation and product registration
Provide maintenance and troubleshooting support to adjacent supply chain functions (procurement, manufacturing, etc.)
Identify and implement innovative and sustainable packaging solutions
Support appropriate maintenance of data systems and structures (MDM, SAP, range management systems, etc.), creating/reviewing packaging specifications and assembly instructions as needed
Stakeholder management and work independently with various internal and external functions
Your Profile
Degree in packaging or correlated areas (Chemical Engineering, Materials Engineering, Mechanical Engineering, etc.)
At least 5 years as a packaging engineer in chemical or life science industry
In-depth knowledge and understanding of chemical packaging industry and regulations
Preferred experience with plastic/injection molding, bottle development and related manufacturing / packaging processes
Capable of leading packaging projects
Entrepreneurial thinking
Excellent organizational, planning, and analytical skills
A strong sense of initiative, commitment, communication skills and team-oriented working style
Language: English is a must, German is a must
Willingness to travel for project-specific assignments in Basel area and abroad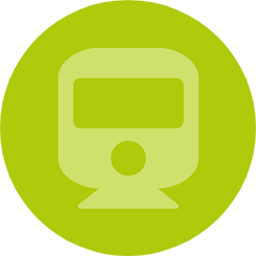 Traveling activity
The duration of our projects is usually between 6 and 24 months. Depending on the project and the project phase, the work location is mainly the project location at the customer, although mobile working from home is sometimes possible in consultation with the project management. At BakerHicks you have the opportunity to work with different customers and different technologies. You get to know new cities and are still always at home on weekends.


Benefits
Company Laptop

Company Cell Phone

Working from home

Financial support for Home Office workplace

2 Options for pension fund contracts

Flat hierarchies

Flexible Working Hours

Highest safety standard

Allowance for cycling commuters

U-Abo for commuters

Full access to LinkedIn Learning

Worldwide travel insurance

Part-time possibility

Possibility of unpaid leave

Full payment in case of sick leave until the 30th day

Complimentary accident insurance

Employee referral programm

25 vacation days

Overtime hours can be fully compensated

Opportunities for international projects

Comprehensive expense reimbursement policy
Did we spark your interest?
Contact
Christoph Stöger
Recruiting Manager - Basel