Project Manager Life Science Engineering & Construction (m/f)
Belgium - Wavre
Wavre
Pensum 60% - 100%
Full-time
Permanent

BakerHicks proudly and passionately implements award-winning, efficient and sustainable projects with our clients in the biotechnology, pharmaceutical and chemical industries. BakerHicks has achieved a leading market position thanks to our diverse skills and open company culture.
Your Tasks
BakerHicks is a leading Engineering design development & project delivery organisation spread across Europe with 1100 employees working on a diverse range of projects. BakerHicks focuses on delivering bespoke innovative solutions to the most challenging problems and we rely on our highly skilled employees to achieve this. Could you be part of this?
Our Belgian Life Sciences business is building a long term base and reputation in 2023 and we need driven, technically skilled colleagues to continue this growth.
If you have an interest in playing an active part in the growth of the company and have the technical capability and adaptability to work in a dynamic environment, then this role could be a great fit for you.
Send us your CV and we will get in touch shortly to see how you could play a part in the future of the BakerHicks Life Sciences business.
Delivery of capex projects safely, on budget and to schedule
Plan, execute and track the progress of projects through the design phases from inception to handover
Ensure key deliverables as per client standards are adhered to
Effective communicator on all levels of the organizations involved
Establish project objectives in line with project requirements and ensure goals & timelines are achieved
Transparently communicate project issues to the team and other stakeholders as applicable, and follow-up with the right skill sets to put best solutions in place on time and within budget
Lead a multi-disciplinary project team
Provide direction and vision to the project team
Build effective communication between the team, clients and stakeholders
Reporting to management on project/schedule/cost including transparent reporting on issues
Manage and perform overall proactive quality control of the work (budget, schedule, plans, personnel's performance etc.)
Your Profile
10+ years project experience
Engineering or Construction qualification
Extensive experience with (large) Pharmaceutical/BioPharma/Life Sciences Projects
Knowledge of full lifecycle Project Management
Proven experience in meeting cost targets and management of change
Managing the project schedule
Delivery of projects within a GMP environment
Thorough understanding of engineering principles, concepts, industry practices and standards
Fluency in English and either French or Dutch
Flexibility to travel to project locations across Europe
Whether you are looking for a permanent employment, project contract or a freelancing opportunity, we welcome you reaching out to us.
(Not interested in agency profiles.)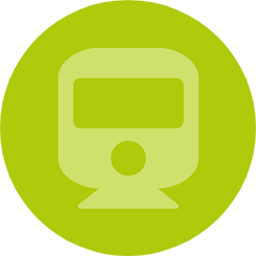 Traveling activity
The duration of our projects is usually between 6 and 24 months. Depending on the project and the project phase, the work location is mainly the project location at the customer, although mobile working from home is sometimes possible in consultation with the project management. At BakerHicks you have the opportunity to work with different customers and different technologies. You get to know new cities and are still always at home on weekends.


Benefits
Cash allowance

20 days annual leave + 5 ADV days

Family friendly policies

Professional development

Hybrid working
Did we spark your interest?
Contact
Christoph Stöger
Recruiting Manager - Basel